January 26, 2017
In part one of this series, we looked at some of the key reasons why legal operations have come back on to the corporate scene with such haste. The need for in-house law departments is clear as crystal in a convoluted regulatory landscape –  one that's always three steps behind the ever-heightening sophistication of cybercriminals and fraudsters. In this day and age, even compliant enterprises face perpetual liability risks.
Part two of this series addressed the main pain points associated with creating a modern legal ops department: Poor accommodations for the type of collaboration that's necessary for these new business units to optimize operations and generate return on investment. Proprietary enterprise intranet simply can't supply the streamlined people-finding functionality that legal ops need to tap into the expertise in their own enterprise, let alone knowledge management. The primitive, basic search queries of yesteryear (i.e. title, department, branch location) hardly supply the level of detail that legal ops need to turn their in-house law departments into a well-oiled machine.
The third part of our series looked at what may just be the cornerstone of collaboration for corporate counsel, which is security. There is no industry, vertical or enterprise department that is impervious to cyberthreats, be they insider negligence, careless data governance, email phishing scams or something else.
In this last chapter of out four-part blog series about optimizing, we put all of these parts together to supply a glimpse of what an optimized in-house legal operations team looks like, and the role that an enterprise collaboration portal like The Firm Directory plays in this high-functioning department.
Making every dollar count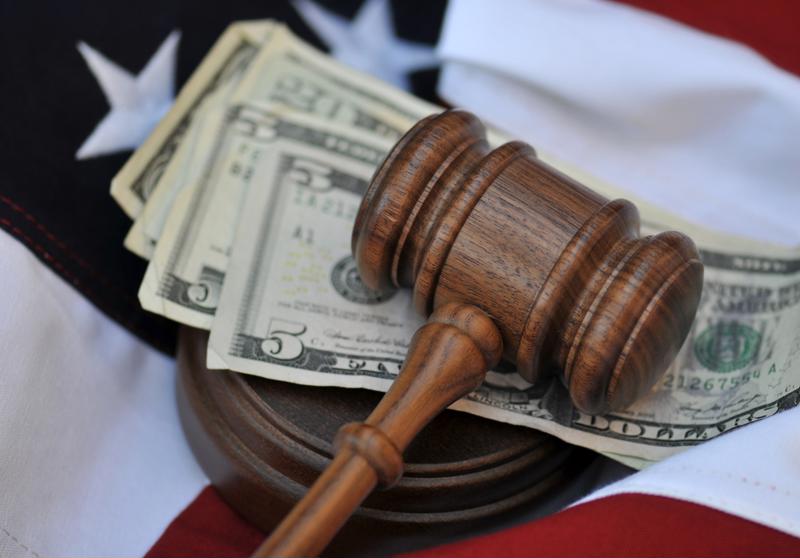 According to the Association of Corporate Counsel's Chief Legal Officers 2016 survey, 53 percent of enterprise CLOs are now spending more money on internal legal resources (53 percent of their budget allocation) than external resource (47 percent). The inclusion of legal ops teams to support all legal-related functions in particular is a strategy that Corporate Counsel contributor Monica Zent believes will save money long-term.
"Though it may seem counterintuitive, an investment in legal operations specialists, who take on tempering legal costs as a primary part of their work, will allow legal departments to better weather the current turbulence," Zent wrote. "They will also ensure a leaner, better-equipped organization for the long run, when the industry picks up again."
A word of caution: These "tempering legal costs" cannot be left up to chance. Zent noted that the only way an enterprise can achieve tangible ROI from building up its legal ops teams is by incorporating technology that can streamline efficiency. Fail to make smart investments in the right legal tech tools, and risk relinquishing the edge your CLO and supporting staff have worked so hard to mold. Remember, making every dollar count isn't about reducing overall spend; it's about increasing overall value.
So what exactly does an effective legal ops department look like? Mainly, it should do all of the following:
Improve velocity within operational workflows.
Limit the need for spending on external counsel.
Ensure that any necessary outsourcing is handled strategically and securely.
Eliminate, or significantly curb, risks associated with legal collaboration.
Make the absolute most of the expertise and in-house resources.
This all sounds simple enough in theory. In practice, it requires an enterprise portal that puts all of the resources for legal ops teams, as well as the attorneys they support, into a single, intuitive collaboration platform.
Enter The Firm Directory
"The Firm Directory packs a lot into a single offering."
To be fair, enterprise collaboration portals tailored to the specific needs of in-house corporate counsel aren't exactly in abundance. This isn't shocking considering the rejuvenation of in-house attorneys and supporting legal ops teams is a fairly recent trend (within the past few years).
However, there are enterprise collaborations tools in existence that were designed to serve attorneys working in larger firms, which are typically defined as having 200 or more partners. One such tool is The Firm Directory.
Much like a strong in-house legal operation, the best way to assess the value of an enterprise collaboration is by its total cost of ownership, and The Firm Directory packs a lot into a single offering, including, but not limited to, the following:
Experience Finder/Role-Based Search: Allows for quick, in-depth searches for in-house expertise based on extremely granular parameters (language, case history, etc.).
Secure Collaboration: Arguably the most important aspect of any enterprise portal, The Firm Directory provides internal and external collaboration that is as secure as it is intuitive.
Case Communities: Makes it possible to share sensitive case files and other classified information with stakeholders, internal and external, by creating specialized groups.
People Pivot: Enables the creation of custom directories of lawyers according to very specific areas of expertise, from which their professional profiles can be quickly accessed, and outreach can be easily initiated.
Mobile Web App: Perform any of the above functions from a smartphone or tablet with web-based functionality.
With all of these features at play, it's suddenly that much easier to optimize even the youngest, most haphazardly assembled in-house legal operation. The trifecta of a strong law department is made up of easy location of the necessary expertise and resources, secure collaboration and maximization of legal resources. The Firm Directory supplies all of this, and more.
This is part four of a four-part series about optimizing your in-house legal operations.
Quickly find the right people in your firm to effectively tackle each unique client matter