Enterprise mobility is here to stay, but that doesn't mean it won't change.
For one thing, the market has been increasing in size since day one, and shows no signs of slowing its growth. By 2020, the total market value is predicted to be worth a whopping $500 billion. The mobile-first mindset, which has largely pervaded consumer consciousness, is a tidal wave sweeping through the corporate world. Your lifeboat is your enterprise's mobile strategy. It needs to be durable and secure, but it also needs to be adaptable.
First things first: Enterprise-wide adoption needs to happen sooner, not later
"Don't put off enterprise-wide adoption."
An enterprise is not a static entity. Corporations continue to evolve and explore new sources of revenue. As new business units are created, they should ideally integrate into an existing mobile strategy.
In the earlier days of adoption, it may be tempting for an enterprise to let certain business units manage their own transition to mobile. But this can ultimately cause more strife down the road. For example, advanced analytics are increasingly becoming the spearhead of business. As machine learning technology advances in step with mobility, the ability to manage business intelligence and other insight platforms via laptop, tablet and smartphone will be paramount.
The problem is, true success in this endeavor requires integration with vast data sets from any authorized device running any number of enterprise applications for operational purposes. Having disparate mobile strategies, each with its own data silos, development platforms (iOS, Android, etc.) device policies (BYOD or COPE) and security requirements is a recipe for disaster – or at best, a lot of money and migraines spent as you rearrange an enterprise worth of mismatched mobile business units.
In a nutshell: Don't put off enterprise-wide adoption. And if your plan is to scale gradually, that's fine, but include all business unit leaders from day one. This will help your enterprise get off on the right foot, and avoid significant restructuring down the road.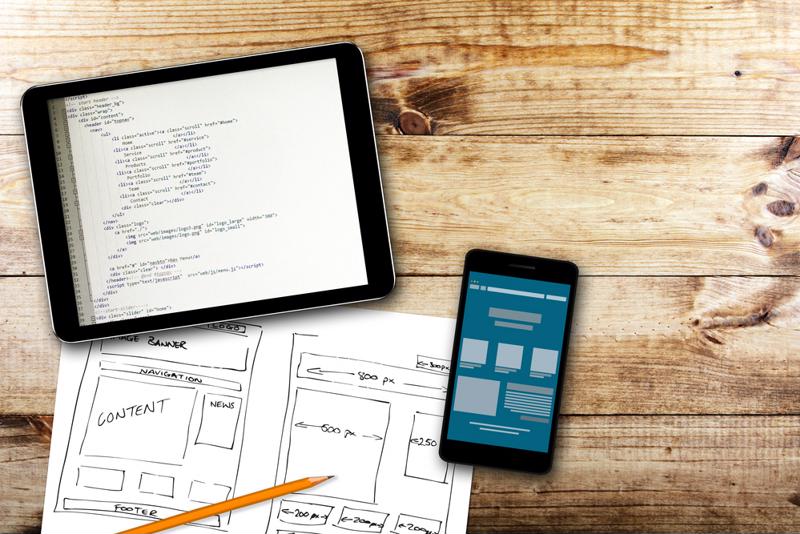 Achieving agile: Is your mobile framework suited for change?
Let's say you've taken the above advice, and created a mobile center of excellence (MCOE) that includes all departments and business units, and you're now going forth into the realm of mobile. Already, your mobile strategy is more suited to adaptation than it would be if mobility was adopted in silos within your enterprise. The next step is having the actual resources you need to evolve.
Applications can be particularly difficult to scale across departments and into new business units. Back in 2012, Mike Krieger, who's best known as a co-founder of Instagram, likened scaling to "Replacing all components of a car while driving it at 100 mph." Granted, you might not necessarily be trying to invent a new visual medium for social networking. Nevertheless, the ongoing integrity of your enterprise applications is ultimately what will keep the lines of business using them rather than resources they acquire from outside an organization (which can be a huge security risk). As you scale, you need to make sure you're scaling well. This requires a team of developers, designers and software testers (can be a mix of full-time employees and contractors) that can work as one mind in an agile model.
An agile development framework is so important for enterprises. As a whole, larger organizations are at a disadvantage to their SMB and mid-market counterparts in terms of adaptability. As anyone who's ever witnessed an 18-wheeler struggle to round a tight turn knows, a bigger object with more moving parts won't glide the way, say, a two-door convertible might.
That said, enterprises that arm their development teams with real-time project management and QA testing tools can create a continuous delivery model for their custom applications. Rather than reinventing the wheel every year or so with cumbersome applications, your organization continues to refine on an ongoing basis. This methodology will bring returns by a) never having to worry about releasing monolithic software builds that could ultimately flop b) being responsive to employee feedback about the overall user experience, cutting back on the risk of shadow IT, and c) taking digital transformation one step at a time, which means few, if any, massive expenses for "tech revolutions."
In a nutshell: Agile can be achieved by enterprises, and it will lead to an adaptable, long-lasting mobile strategy. It's really just a matter of knowing how to make it all happen.
Please select a category to use blog CTAs